What evidence do you have that your employees have a clear understanding of how their work aligns with your company goals and vision? Are they proud to be a member of your team, feel their skills and experience are fully utilized, and have everything they need to be successful in their role?
The best organizations create enviable workplaces that lead to better profitability, higher productivity, increased customer loyalty, and more. These organizations create a culture of job satisfaction that results in higher employee engagement and lower unwanted attrition. Studies show, an employee's relationship with their direct manager is the most important determinant to employee satisfaction; more than pay, benefits, perks, and work-life balance. In this workshop, you will learn simple actions for getting more employee engagement and have a renewed sense of commitment to build your own enviable workplace.
What You'll Learn
View Delivery Options
Related Topics
Instructor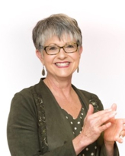 Karen Butcher is a former teacher, Mary Kay Sales Director, and Bank Training Director. She left the corporate world in 2018 to launch her own coaching and training business. Karen knows the power of... read more.