Upcoming Online Courses - Enroll Today!
CFT Online Courses feature just the right mix of technology, flexibility, and thoughtful instructors to provide a memorable learning experience, without the schedule restriction of live lectures. The interactive classroom platform features student/instructor messaging, weekly assignments that can be completed anytime/anywhere with thought provoking lectures. Click course title for description and registration.
Continuing Education for Bank and Credit Union Professionals
CFT webinars, online courses, seminars, and specialty schools cover a variety of industry-related and job-specific fields, providing a well-rounded education for bank and credit union employees. Popular banking courses and fields of study include:
Principles of Banking is Only the Beginning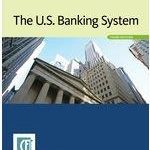 The Principles of Banking course teaches the fundamentals of banking and has helped shape the careers of countless bankers for over a century. It's the most popular banking course offered by the Center for Financial Training, but we offer so much more…
Today's CFT offers hundreds of courses, webinars, and seminars in a variety of formats, including online, self-study, and self-paced online, all featuring the industry's most qualified and engaging instructors.  Specialty Schools and Conferences also continue to flourish.  CFT has been a trusted provider of continuing education for banks, credit unions, and related financial services companies for over 100 years.  The industry has experienced ongoing change during this time and CFT has evolved right along with it.  From its roots as a volunteer driven organization, CFT has become a professionally staffed college-level entity.
To find out more about the Center for Financial Training, we hope you will take a few minutes to explore our website and discover the many ways you can continue your education and enhance your career.  You can also call us anytime at 800-795-5242 to discuss your educational needs with a CFT representative, or send an e-mail with your questions to info@CFTnow.org.
The Center for Financial Training Atlantic & Central States, Inc. (CFT) provides employer-paid or sponsored education and training exclusively for employees of banks, credit unions, and related financial services companies. CFT educational programs are job-specific and therefore not open to the public.