Instructor – Brian Goodman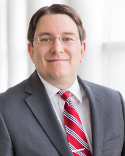 Brian is an attorney and a member of Boardman Clark, LLP's School Law, Labor & Employment, and Municipal practice groups. Brian has experience guiding public and private sector employers through a variety of challenging legal situations including: navigating the COVID-19 pandemic, employee separations, employee leaves of absences and accommodations, and discrimination and respectful workplace issues.
Brian graduated from the University of Wisconsin Law School, magna cum laude, and is a member of the Order of the Coif. Prior to attending law school, Brian was a music teacher in Illinois and received his Master's Degree in Educational Administration. Brian uses his experience as an educator to assist clients, particularly when providing presentations and trainings on a wide range of legal topics.
Total Course Results: ( 3 )