Most of us have had a supervisor our whole life. We go from parents to teachers to bosses. Even the top of the food chain in many companies will be reporting to a board of directors. On the job, everybody has somebody they are accountable to, but they may or may not have somebody they consider to be a coach. Likewise, all supervisors have people they are accountable for but may not have been taught how to fill the shoes of a coach with their direct reports. To lead effectively, you need to know when to wear which hat.
This webinar will encourage you to be prepared to be effective both as a coach and as a supervisor. How are they different? How are they alike?
A supervisor is an agenda-setter that operates in a telling mode and conveys expectations. A supervisor has the power at their disposal that can influence the direct report's pay, promotion, and performance evaluation. A coach avoids the telling mode and encourages the coachee to clarify what success means to them. An effective coach will orchestrate questions that foster self-discovery, personal accountability, and self-evaluation.
What You Will Learn:
How do you close the gap between what you want from your team and what you are getting?
What's a supervisor's job?
What's a coach's job?
When do you direct, when do you delegate, and when do you develop?
How do you teach others to be resourceful?
Are you the problem-solver or teaching how to problem-solve?
Who Should Attend?
Anyone who leads, supervises, or trains others.
Continuing Education (CE) Credits
This webinar is recommended for 2.5 CE Credit Hours. Each attendee will receive a Certificate of Attendance for self-reporting of CE Credits.
View Delivery Options
Related Topics
Instructor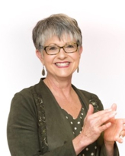 Karen Butcher is a former teacher, Mary Kay Sales Director, and Bank Training Director. She left the corporate world in 2018 to launch her own coaching and training business. Karen knows the power of... read more.