Train the Trainer: Impactful Designs
Hands on 2-day program that teaches design techniques that immerse learners
Trainers will learn how to make their presentations, handouts, worksheets, and training manuals stand out. Our Train the Trainer: Impactful Designs course complements Train the Trainer: Training Foundations to round out your training skills.
In our Train the Trainer: Impactful Designs course, trainers will strengthen their techniques to build, create, and deliver:
Appealing visuals
Easy-to-follow training materials
Logical worksheets
Engagement during webinars and virtual workshops
Efficient leader's guides
The A-E Professional Development Model was developed by Honey Shelton and is based on her 30 years of experience with adult learning and expertise on training retention. The model identifies five competencies that guide trainers during the entire training process. Users of the model will become keenly aware that the goal is for the learner to learn and not for the trainer to train. Using the model ensures that trainee leave the training session with knowledge, skill and motivation that translates into meaningful results.
Assess
Uncover problem areas, establish the rationale and benefits, solicit input. Consider geographical, budgetary and time constraints.
Build
Establish learning objectives, engineer a flow for the training program, onboard subject matter experts, and resource content.
Create
Design the right learning tools that complement the content and target the learning objectives. Incorporate engagement techniques to maximize learning.
Deliver
Fine-tune timing, staging, learner engagement. Learn to take control of the room and anticipate challenges. Display confidence, interest, and personality.
Evaluate
Circle back to the learning objectives and the primary stakeholders. Solicit feedback and ensure the training translated into on-the-job results.
Shift the emphasis from training to learning
Our experts will demonstrate how to make training materials promote involvement and become more engaging. Participants will become keenly aware that the materials must compliment the speaker. Trainers don't have to tell attendees everything they know. Rather they must find avenues for the attendee to leave a training program with the skill and motivation to apply what they learned.
These topics are covered during Train the Trainer: Impactful Designs
Principles of visual design
Effective use of typography
Working with images
PowerPoint design best practices
Advanced PowerPoint techniques
Training manual and workbook design
Visual engagement techniques
Leader's guide design
Advanced Microsoft Word techniques
Alternatives to classroom learning
Webinar best practices
Engaging remote learners
Performance-based coaching
Online course design basics
Working with graphics
Sourcing media
How is this program structured?
In-person Sessions: The workshop is split into two seven-hour days, each day starts at 8:30 AM and ends at 4:00 PM CST. A lunch break is provided.
Location for In-Person:  TBD
Traveling and need a hotel?: TBD
Virtual Sessions: February 15-16, 2024.  The workshop is split into two five-hour work days, each day starts at 9:10 AM and ends at 3:00 PM EST (8:10am-2:00pm CST), via Zoom.

Related Topics
Instructor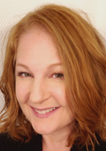 Heather Legge is a senior training specialist for InterAction training. Heather is also a certified executive coach, founder of Envision Success Inc, and author of Lead With Moxie. Since starting h... read more.
Instructor

Vicki Kraai is CEO of InterAction Training. A company passionate about professional development training and education. Vicki's 25+ years of Community Bank experience started at the family bank in... read more.