With the rise of fintech firms in consumer loan origination, banks face a choice: ignore them, compete with them, or partner with them. Learn how taking an allied partnership approach with the right fintech lender can improve your customer experience and add organizational value in a post COVID-19 world.
In today's world, it is important to understand how fintech loan originators are addressing challenges brought on by COVID-19. We will discuss steps being taken to address the economic impacts the COVID-19 outbreak is having on a borrower's ability to repay, both in the front-end underwriting and verification processes and implementing conservative underwriting changes.
In this webinar, you will learn how to identify the right avenues of cooperation and navigate potential pitfalls in developing strategic partnerships with fintech consumer loan originators that will complement or diversify your current lending programs. This webinar will explore various forms of collaboration between banks and new fintech consumer loan originators. You will learn about what to look for and what to avoid in bank-fintech loan origination partnerships.
The benefits of a successful partnership with the right fintech consumer loan originator will allow your bank to:
Provide new products/services to new customers
Provide new products/services to existing customers
Provide existing products/services to new customers
Become more efficient
Complement organic loan originations
Diversify loan portfolio
Improve ROA, ROI and Loan-to-Deposit Ratio
Covered Topics
Fintech
Consumer Loans
Origination Partnerships that span Personal Loans, Auto Loans, Student Loans, Home Improvement Loans, HELOCs, Solar Loans, POS Loans, Boat & RV Loans, and more
Forward Flow Programs
White Label Programs
Bespoke Origination Programs
Regulatory Concerns
Who Should Attend?
This presentation is for bank senior management, including CEOs, CFOs, CLOs CCOs, COOs, and Presidents. Also recommended to attend include Lending Professionals, Consumer Product Managers, and Strategic Partnership Professionals.
Continuing Education (CE) Credits
This webinar is recommended for 2.5 CE Credit Hours. Each attendee will receive a Certificate of Attendance for self-reporting of CE Credits.
View Delivery Options
Related Topics
Instructor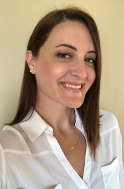 Kelly Riddle is a finance professional with experience in corporate finance, accounting, investment banking, and whole loan trading. Kelly is a Co-founder and Principal at Premier Consumer Capital LLC... read more.
Instructor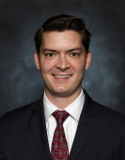 Tyler DuBusky is a Co-founder and Principal at Premier Consumer Capital LLC. Mr. DuBusky has worked in the capital markets throughout his career, advising banks and other investors on whole loan sales... read more.