SEMINAR
Residential Mortgage Lending Overview Seminar
CFT Credits: 0.00
An historical perspective of mortgage lending is essential for an understanding of modern residential mortgage lending practices. Residential mortgage loans are very complex and lenders offer a wide variety of loan products. Some of these loans may be insured or guaranteed by a government agency and others are not. Residential mortgage loans involve many different documents. There are costs associated with all residential mortgage loans.
This course will include the following information:
• Mortgage loan products and documents
• Types of costs associated with a loan
• Interest, simple interest and amortization
• Fixed-rate and adjustable rate mortgages
• Regulations that affect lending practices
• Steps in the lending cycle
• Analyzing an applicant's income, assets and debts
• The steps in loan closing
Audience:  Personal bankers, customer service representative, supervisors, lenders or anyone interested in learning about residential mortgage lending fundamentals.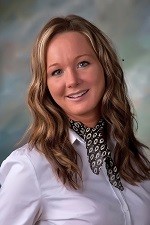 Instructor:  Elizabeth King