Consideration of External Factors during the credit analysis underwriting process have always been a requirement to make a proper credit decision. Now we must consider yet another factor, World Health Issues and its impact on the economy in general and our commercial borrowers specifically. As the globe shrinks due to affordable worldwide travel for commerce or leisure this Pandemic Phenomenon may not be uncommon anymore and bankers must be able to predict the impact of such an event on the performance of their loan portfolio.
When faced with a new challenge, we look to similar historic events and draw from the lessons learned from it. For example, the lessons learned during the 2008 Economic Recession resulted in the Basel Committee requiring banks worldwide to boost their capital levels to withstand the next economic crises. This is a clear example of reactive management. Bankers need to practice more proactive management to be ready for future external events, regardless of the source, that could affect operations.
The purpose of this webinar is to provide positive steps bankers and credit analysts can take to identify borrowers which are more likely or not to withstand external factors including a Pandemic and continue to perform under the terms of the loan agreement. The key word to consider is 'Sustainability' and in that vein, the topics to be addressed in this webinar will support the measurement and calculation of borrowers' ability to maintain solvency as a result of an unforeseen and unpredicted external event.
Covered Topics
Utilizing Credit Analysis Techniques to Measure Sustainability through detailed Liquidity and Capital Adequacy Analysis
Identifying Sources to track the likelihood of the next World-Wide Health Issue that could affect Markets Across the Globe
Determine the Stage on the Life Cycle Chart of Your Borrower's Industry, Business and Product / Service
Identifying Borrowers' Characteristics that Should be Present to Withstand all Types of Negative External Factors, including
Ability to Diversity Product or Services
Ability to Vertically or Horizontally Integrate
Innovative and Forward Thinking Management
Leverage Position
Debt Levels
Marketability of Product and Business
Who Should Attend?
Credit Analyst, Lenders
Continuing Education (CE) Credits
This webinar is recommended for 2.5 CE Credit Hours. Each attendee will receive a Certificate of Attendance for self-reporting of CE Credits.
View Delivery Options
Related Topics
Instructor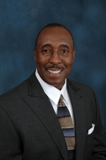 Jeffery W. Johnson started his career with SunTrust Bank in Atlanta as a Management Trainee and progressed to Vice President and Senior Lender of SouthTrust Bank and Senior Vice President and Commerci... read more.