The spread of COVID-19 has launched a million frauds by criminals. The pandemic has created a climate of fear in the country. Fear about the economy, obtaining basic supplies, or just paying necessary bills has made people vulnerable. Confidence scammers are taking full advantage of this fluid situation and using our fears against us by developing social engineering attacks that yield them easy money, while taking advantage of your accountholders. They are using methods such as bogus coronavirus testing kits, fake vaccines, and false charities to which to contribute. Your drive-though windows will see many scams, like bad checks stolen from mailboxes, credit card advance requests with stolen credit cards, and accountholders selling their information to make money working with the criminals. This cutting edge program will show you what to expect from the frontline to the C'suite. Failure to train now will cost your financial institution major dollars when people miss the tell tail signs of fraud. Don't discover your problems on the evening news!
Objectives
New attacks due to the pandemic.
Methods being used.
What to expect.
What your staff needs to know.
Who Should Attend?
This program is designed for all staff interacting with customers, from the frontline to the C-suite.
Continuing Education (CE) Credits
This webinar is recommended for 2.5 CE Credit Hours. Each attendee will receive a Certificate of Attendance for self-reporting of CE Credits.
View Delivery Options
Related Topics
Instructor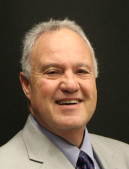 Arvin Clar is a nationally known instructor in security, police operations, and economic crime. He has been a speaker for many organizations, corporations, and trade groups, and has conducted security... read more.