The Federal Reserve, Farm Credit Administration, FDIC, NCUA and OCC have proposed revisions to the Interagency Questions and Answers Regarding Flood Insurance. In addition to reorganizing the Q&As and making changes to provide more clarity on some existing topics, new Q&As were added to address escrowing, detached structures and force placement (just to name a few). Join us for this two-hour webinar and hear all about each one of the proposed FAQs.
What You Will Learn
Interagency Issued – FDIC, OCC, FRB, NCUA & FCA
New & Updated Flood Insurance Questions & Answers
Plain English Explanations & Scenarios
The 60-Day Review & Comment Period
Coverage, Force Placement, Multiple Structures, Condominiums, Escrows
Answers to Your Questions & Much More!
Who Should Attend?
Designed for consumer and commercial loan officers, loan processors, compliance and audit personnel.
Continuing Education (CE) Credits
This webinar is recommended for 2.5 CE Credit Hours. Each attendee will receive a Certificate of Attendance for self-reporting of CE Credits.
View Delivery Options
Related Topics
Instructor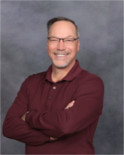 David's banking career began as a field examiner for the FDIC in 1990. He later became a Compliance Officer and Loan Officer for a small bank. In 1993, he established Banker's Compliance Consultin... read more.