SEMINAR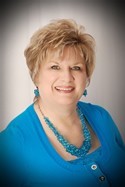 Morale and Motivation for Supervisors Seminar
CFT Credits: 0.00
A workplace with high morale often is characterized by employees that are happy to go the extra mile when interacting with the customer or when performing job duties and tasks. Financial institutions that strive for impressive profitability and productivity must learn how to create a positive environment where employees are fired up about what they do and where they work.
Reduce the signs of low morale including high employee turnover, low productivity, coworker conflict, increased absenteeism, doing just enough to get by, and a reluctance or lack of enthusiasm to take on additional duties, training, or volunteering for more responsibilities.
Motivation is an internal component all human beings have but it must be encouraged and challenged.  The manager's job is to create an environment that brings out the best in the staff and in turn the staff brings their best to the job.
You will leave this webinar knowing how to foster and sustain high employee morale and generate positive employee motivation.
What You Will Learn:
Creating an Environment that Sparks Motivation
Establishing Teamwork
Coaching Self-Management and Self-Evaluation
Encouraging Follow the Leader
Getting a Read on Morale
Elevating Employee Morale
Understanding the Keys to Motivation
Implementing Ten Steps that Foster Motivation
Who Should Attend?
Head Tellers, Teller Supervisors, Branch Managers, Operations Managers, Retail Managers and Trainers will all benefit from this webinar. Anyone will oversight and supervision of employees could benefit from this webinar.