The most legal part of the IRA paperwork is the Beneficiary Designation section and actually paying to the correct beneficiary. Understanding who gets the money at death and what options the beneficiaries has will prevent incorrect payouts and possible liability to the bank.
In part three of this four-part series we will look at how the money flows to a primary vs. contingent beneficiary. Plus, watch out for the 9 red flags of beneficiary payouts. The new shortened payouts to nonspouse beneficiaries as part of the SECURE Act and CARES Act provisions will also be discussed.
What You Will Learn
Basic difference between primary and contingent beneficiaries
Naming an estate or trust as a beneficiary IRA Distributions includes:

New IRS penalty exceptions prior to age 59½ and the proper IRS coding
Required Annual Notifications for RMDs and Withholding
The NINE red flags of beneficiary payouts '€" including reporting pitfalls
Discussion of beneficiary payout options '€" including spouse, nonspouse, estate and trust
Setting up the Inherited IRA and documentation requirements
This is part three of a four-part series. While attending one part of the webinar series may help, attending all four parts will give you the most comprehensive breakdown of the rules and regulations.
You are encouraged to bring a sample of the IRA forms your bank is currently using for your review during the session including: IRA Distribution forms, Annuals Notices, Beneficiary Election form and any other forms you may have questions on.
Who Should Attend?
This is a crucial webinar for anyone even remotely involved in IRAs including, frontline, back office, call center, investment department, and trust department personnel will benefit greatly from the thorough discussions of the more complicated aspects of the IRA world. The content is at the intermediate to advanced level with a minimum of two years'€™ experience recommended. It is assumed that participants have a working knowledge of IRAs.
Continuing Education (CE) Credits
This webinar is recommended for 2.5 CE Credit Hours. Each attendee will receive a Certificate of Attendance for self-reporting of CE Credits.
View Delivery Options
Related Topics
Instructor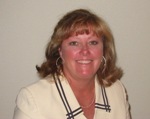 Patrice M. Konarik is president of Sunwest Training Corp. founded over 25 years ago and is located in the Texas Hill Country near San Antonio, Texas. With over 35 years in the financial industry, Patr... read more.