Most everyone would agree that seeing the ball drop on New Year's Eve ending the 2020 "crazy year" is a great thing. But what does it mean in the IRA World? At the end of 2019 the SECURE Act was signed into law and made effective 12 days later on January 1, 2020. Just when we were finally getting the details on all the new changes, COVID struck. In March, the CARES Act was signed into law giving IRA owners and beneficiaries relief from required distributions and the ability to access IRA funds penalty-free for COVID-Related Distributions (CRD). The bonus is these funds can be repaid within 3 years and the taxes paid on the original amount can be refunded. As you can see, this fact-filled 2 hour Webinar is an annual necessity to keep you up-to-date.
What You Will Learn
What are the major provisions of the SECURE Act effecting IRAs?
Does the CARES Act provide temporary or permanent changes?
2020 RMDs returned to IRAs – rollover or repayment?
Who is eligible for a CRD and how are the distributions and re-contributions reported to the IRS?
What are the IRA Cost of Living Adjustments for 2021?
What are the 3 classifications of beneficiaries for payout options when the IRA owner died beginning in 2020?
Will the new Life Expectancy Tables take effect in 2021?
How to we recalculate a nonspouse beneficiary's single life expectancy using the new tables?
How do the new SECURE Act changes affect trusts as beneficiaries?
Which beneficiaries can still do a Single Life Expectancy and which ones must default to the 10-year payout option?
Who Should Attend?
If you have any involvement in answering IRA questions, operations or procedures, you should never miss this annual update.
What are People Saying?
"Patrice is an awesome speaker and is very knowledgeable." – Karen W, Commercial Bank – St. Louis, MO
Continuing Education (CE) Credits
This webinar is recommended for 2.5 CE Credit Hours. Each attendee will receive a Certificate of Attendance for self-reporting of CE Credits.
View Delivery Options
Related Topics
Instructor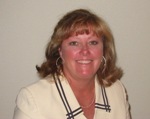 Patrice M. Konarik is president of Sunwest Training Corp. founded over 25 years ago and is located in the Texas Hill Country near San Antonio, Texas. With over 35 years in the financial industry, Patr... read more.