WEBINAR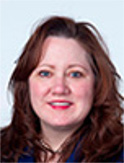 Introduction to Internal Audit Webinar
CFT Credits: 0.25
Understand the Changing Role of Internal Audit, How To Effectively Establish a Risk-based Internal Audit Function, and Gain Knowledge of Internal Controls.
Webinar Description and Intended Audience
The issues that continue to impact a Bank's internal audit function are significant, including Committee of Sponsoring Organizations and Institute of Internal Auditors professional practice expectations. In addition, the banking business continues to become more complex due to changing technology, new and evolving regulation, and a wider range of products and services. As a result, the role of the internal auditor is changing and expectations of internal audit by bank examiners, external auditors, management, and stakeholders are increasing. This program will discuss the changing role of internal audit and how internal audit may add value in today's complex banking environment. Additionally, the program will identify and define internal controls and as a result of not having effective controls, what could go wrong? Further, developing a risk-based internal audit approach allows internal audit to most effectively audit the increasing risks faced by banks today. Hands-on exercises will be provided for attendees to apply the concepts presented.
Highlights:
-Internal Audit Profession
Definition of Internal Audit
Changing Role of Internal Audit
Introduction to the Institute of Internal Auditors Standards and Guidance – International Professional Practices Framework
Difference between Internal Audit and External (Financial Statement) Audit
FFIEC Interagency Policy Statement on the Internal Audit and Function and Co-sourcing
Impact of FDICIA and SOx regulation
-Internal Control
Committee of Sponsoring Organization's Internal Control Model
Types of Internal Controls
Internal Control Standards
Cost/Benefit and Reasonable Assurance of Internal Controls
What Could Go Wrong?
-Risk-based Internal Audit Process
Planning
Risk Assessment
Risk-based Internal Audit Plan
Internal Audit Program Development
Performance of Internal Audit Program and Documentation of Audit Findings
Effective Report Writing
Conducting Effective Exit Meeting
Audit Committee Presentation
-Internal Audit Adding Value
Who Should Attend?
Bank professionals seeking knowledge of internal audit and/or internal controls, including internal auditors, deposit and operations personnel, accountants, management, and individuals with previous internal audit education seeking a refresher course.
Webinar Viewing Options
LIVE WEBINAR:
INCLUDES 7 DAYS OF UNLIMITED ONDEMAND PLAYBACK! With this option, you will participate in the webinar live, via the internet. You will login to the webinar on your PC to view the PowerPoint presentation, and you have the option of using your PC speakers or a telephone for the audio. You can type and send your questions to the instructor. Many companies are now running their PC through an LCD projector allowing many employees to participate at the same time. And don't worry if you miss the webinar, you can still view it for up to seven days after it takes place!
SIX MONTH ONDEMAND VIDEO:
With this option, you will receive an e-mail that contains a link to the PowerPoint slides (to download, print, and copy) as well as a link to the media player where you will view and hear the entire webinar just as it was delivered, featuring the full-color PowerPoint presentation with audio. You can pause, fast-forward and rewind as needed, which makes it a very effective training tool. The OnDemand Video will be available to you (and anyone else in the company) for six months and can be accessed 24/7 as many times as you wish. Delivered via e-mail the day after the webinar takes place.
CD-ROM VIDEO:
If you do not have internet access or want to make the webinar part of your training library, the CD-ROM Recording is a great option for viewing a webinar. You can pause, fast-forward and rewind as needed, which makes it an effective training tool. With this option, you will receive a download of any applicable handouts and a CD-ROM (featuring the full-color PowerPoint presentation with audio) via regular mail. Mailed 7 to 10 days after the webinar takes place.
IN-HOUSE:
Webinars can be scheduled and offered exclusively for your company. They can even be customized to best fit your needs. To find out more, please complete the in-house request form found in the Schedule and Registration Information section below.
Continuing Education (CE) Credits
This webinar is recommended for 2.5 CE Credit Hours. Each attendee will receive a Certificate of Attendance for self-reporting of CE Credits.