Understanding Human Trafficking, the crime itself, is crucial for any AML investigators to understand in North America.
89% of the victims are American girls and boys. This webinar will help investigators understand how HT happens to English speaking girls and boys, the lifestyle, and how it translates into transaction flags. The webinar will focus on Domestic Sex Trafficking mainly.
The "Human Trafficking from the Survivor's Perspective" webinar has been approved for 1 CAMS credit. Credits are redeemable for Live attendance only. Users must connect to the webinar individually and enter their name and email for reporting purposes. Accreditation is valid for one year from the date of the event. To receive a certificate, email bankwebinars@oncourselearning.com.
Covered Topics
Human Trafficking 101 (from the survivor's perspective)
Domestic Sex Trafficking
Forced Labor
Transaction flags
Current trends
Who Should Attend?
AML, BSA, Compliance, Risk Assessment, Fraud, Identity Fraud Investigators.
Continuing Education (CE) Credits
This webinar is recommended for 2.5 CE Credit Hours. Each attendee will receive a Certificate of Attendance for self-reporting of CE Credits.
View Delivery Options
Related Topics
Instructor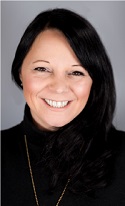 Timea E. Nagy is a best selling author, internationally recognized human rights activist and entrepreneur who came to Canada, from Hungary, Budapest at the age of 21 to work a summer position as a nan... read more.