HMDA reporting continues to be a challenge for many financial institutions and potentially expensive for some reporters. One of the ten largest HMDA lenders was fined $1.75 million on June 5, 2019 for filing multiple years of inaccurate reporting. Join this fast-paced webinar to learn about the top 10 issues that challenge HMDA reporters and receive valuable tools to avoid HMDA headaches in 2020. The information will include citations, tips, and real-life examples. You will learn important information that can cause reporting errors, including the top 10 issues.
Program Highlights
Secondary market reporting rules
Tricky temporary financing issues, exemptions, and renewals of temporary financing
Correct gross annual income reporting
Dwelling definitions and mixed-use property scenarios
Demographic information collection do'€™s and don'€™ts
Confusing definitions
Data submission challenges with quality edits
Technical issues '€" keeping software updated, using the right browser
Tricks to use the 2020 FIG (Filing Instructions Guide)
Data Integrity challenges & threshold changes for closed-end loans effective July 1, 2020
Who Should Attend?
This informative session is designed for all employees who need to understand and manage HMDA reporting, including Loan Operations, Loan Officers, Loan Assistants, Processors, Compliance Officers, Fair Lending Officers, IT support staff, and Auditors.
Continuing Education (CE) Credits
This webinar is recommended for 2.5 CE Credit Hours. Each attendee will receive a Certificate of Attendance for self-reporting of CE Credits.
View Delivery Options
Related Topics
Instructor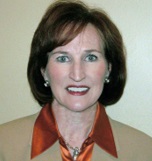 Susan Costonis is a compliance consultant and trainer. She specializes in compliance management along with deposit and lending regulatory training. Susan has successfully managed compliance programs ... read more.