Bankers have always struggled with HMDA reporting. And changes over the last few years have made the HMDA rules even more difficult to understand.
In 2018, the CFPB doubled the number of reportable data points. A subsequent rule makes smaller banks "partially exempt" from the increased reporting requirement, but the rule can be difficult to understand. And very recently, the threshold for closed-end loans has decreased from 100 to 25, catching smaller banks off guard. It's all so confusing. And even if the bank understands the basic HMDA rules, the detailed requirements for reporting can be difficult to understand. In this webinar, we'll address the troublesome applicability issues and then explain the more difficult aspects associated with the data points . . . like reporting when there are multiple properties. We'll provide registrants with a colorful, easy-to-read booklet containing explanatory charts, helpful Lender Worksheets, and an Input Worksheet for collecting LAR data. If the HMDA-reporting rules apply to your bank, you'll find this explanatory webinar quite helpful.
What You'll Learn
The Multiple Property Rule
Temporary-financing loans
Multifamily dwellings
HOEPA loans
Loan purpose
Property value
Multifamily Affordable Units
Who Should Attend
This is a great webinar for lenders, processors, and compliance officers dealing with HMDA.
Continuing Education (CE) Credits
This webinar is recommended for 2.5 CE Credit Hours. Each attendee will receive a Certificate of Attendance for self-reporting of CE Credits.
View Delivery Options
Related Topics
Instructor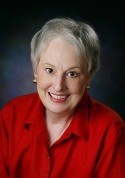 For over forty years, Anne Lolley has been simplifying compliance issues for bankers. After earning her law degree from the University of Kansas, she joined the Kansas Bankers Association, where she d... read more.