Will your Flood Insurance program pass the next compliance exam? The flood insurance regulations have been around since 1996, yet examiners continue to cite numerous violations and order civil money penalties. What are the sources of the top violations? What are the solutions and best practices?
Flood penalties form May of 2019 to the present have ranged from to $2,700 to $136,000. One of the largest penalties was issued in May 2017 for $1,501,00. Attend this session to help train your staff to understand the rules of coverage and the root causes for common violations, including proper completion of the Standard Flood Hazard Determination Form, controls to require adequate flood insurance coverage, and proving that the Notice of Special Flood Hazards was delivered for each type of '€œtriggering'€ event. Understanding the fundamentals of flood insurance requirements and adopting strong internal controls will help you to pass this portion of the next compliance exam.
Program Highlights
Four fundamentals:
Overview & Key Requirements
Building an Effective Compliance Management System
Common Violations & Consequences of Noncompliance
Frequently Asked Questions
Problem areas '€" what are they and how can you avoid making costly mistakes? Portions of the interagency question and answers will be covered. Topics to be covered include examples for:
Contents coverage for commercial loans
Force placement of flood insurance
Map changes
Disputing flood zone determinations
Flood zone discrepancies
Notice to borrower
Proof of coverage
Flood Insurance Resources '€" helpful references and tools for compliance
UPDATE ON RECENT CHANGES:
Private flood insurance overview and problem areas
Detached structures exemption
Who Should Attend?
This informative session is designed for auditors, loan officers, loan assistants, and loan administration staff. This seminar is designed for both those new to flood insurance compliance or more experienced personnel looking for a review of existing requirements.
Continuing Education (CE) Credits
This webinar is recommended for 2.5 CE Credit Hours. Each attendee will receive a Certificate of Attendance for self-reporting of CE Credits.
View Delivery Options
Related Topics
Instructor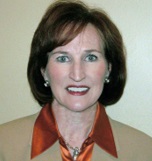 Susan Costonis is a compliance consultant and trainer. She specializes in compliance management along with deposit and lending regulatory training. Susan has successfully managed compliance programs ... read more.