WEBINAR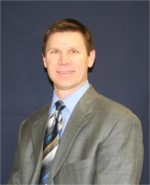 Email Security – Oops, You Clicked: Now What? Webinar
CFT Credits: 0.25
An employee is powering through their email to get caught up on the backlog, a convincing message from an old colleague entices them to click on the hyperlink provided. They now find themselves on a strange website that suggests danger. – see complete description below
Click Here for Webinar Description and Audience
An employee is powering through their email to get caught up on the backlog, a convincing message from an old colleague entices them to click on the hyperlink provided. They now find themselves on a strange website that suggests danger. Panic sets in and they wonder if they just infected their machine or network. Unfortunately, we know this scenario all too well. More often than we would like, employees find themselves in situations where they are tempted to open a risky email.
Join us in this session to learn about what happens when users click malicious links and attachments, how cybercriminals think, and why they are compelled to assemble these schemes in the first place. After building a solid understanding behind the motive and capabilities of the social engineering tricks often presented to your employees and customers, we will then study how to build a stronger information security program to defend our customer data and funds.
Your bank has taken the important step in creating an Information Security Program to protect customer information and thwart cybercrime. But does it have the necessary components to be successful at doing so in the rapidly changing world of malware software, phishing scams, and fraud techniques? This session will address both preventive methods against social engineering and response techniques to reduce overall risk to your institution.
Learn About:
Emerging Social Engineering trends
Phishing techniques and what to look for
Cybersecurity impacts from Social Engineering
Improving Information Security Programs
Training employees and customers
Testing employees and customers
Incident Response Programs
Who Should Attend?
Get fundamental information for Information Security Officers, Internal Auditors, and Senior Executives focused on the state of social engineering, the most common cyber threat against your institution. Most cybersecurity incidents involve components of social engineering, as they are low risk and highly effective. All members of management and the executive team will benefit from this session, which highlights what happens when you click, consequence to the bank, and best practices to address the risks.
Click Here for Continuing Education Credits (CEC) Info
This webinar is recommended for 2.5 CE Credit Hours. Each attendee will receive a Certificate of Attendance for self-reporting of CE Credits.
Click Here for Viewing Option Descriptions
LIVE WEBINAR:                                              
INCLUDES 7 DAYS OF ONDEMAND PLAYBACK!  With this option, you will participate in the webinar (via the internet) as it is being presented. You will login to the webinar on your PC to view the PowerPoint presentation, and you have the option of using your PC speakers or a telephone for the audio. You can type and send your questions to the instructor. Many companies are now running their PC through an LCD projector allowing many employees to participate at the same time.  And don't worry if you miss the webinar, you can still view it for up to seven days after it takes place!
SIX MONTH ONDEMAND VIDEO:
With this option, you will receive an e-mail that contains a link to the PowerPoint slides (to download, print, and copy) as well as a link to the media player where you will view and hear the entire webinar just as it was delivered, featuring the full-color PowerPoint presentation with audio. You can pause, fast-forward and rewind as needed, which makes it an effective training tool. The weblink will be available to you (and anyone else in the company) for up to six months and can be accessed 24/7 as many times as you wish. Delivered via e-mail the day after the webinar takes place.
CD-ROM VIDEO:
If you do not have internet access or want to make the webinar part of your training library, the CD-ROM Recording is a great option for viewing a webinar. You can pause, fast-forward and rewind as needed, which makes it an effective training tool.  With this option, you will receive a download of the PowerPoint slides and a CD-ROM Recording (featuring PowerPoint presentation with audio) of the webinar via regular mail. Mailed 7 to 10 days after the webinar takes place.
IN-HOUSE:                                                        
Webinars can be scheduled and offered exclusively for your company.  They can even be customized to best fit your needs.  To find out more, please complete the in-house request form found in the Schedule and Registration Information section below.