WEBINAR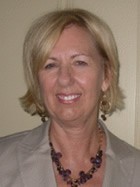 Critical Issues on Share Accounts: Properly Identifying Your Member Webinar
CFT Credits: 0.25
Click Here for Webinar Description and Audience
You start by understanding what types of ID potential members are likely to have, how reliable they are, and the information that each provides. Let's look at all the different types of identification and TINs to open accounts. In this program, we will look at the good, the bad and the ugly forms of identification. You will want to use this time to go over your Customer Identification Program list of identifications and determine if it is up to speed for your market. We will also exam the three types of social security cards issued, ITINS and the new procedures and numbers for ITINs and many other new account opening identification and tax reporting issues.
Covered Topics:
Driver's licenses and non-driver's ID cards 

Consular cards: How issued and when renewed 

TWIC Cards: Who gets them and when they are issued and renewed 

Resident alien cards 

Passports 

32 driver's licenses from Mexico and Canadian driver's licenses 

Hunting licenses and gun cards 

Tribal identification cards 

Marriage and divorce name changes 

Working with Amish members 

SSN, EIN and ITIN: Who gets what 

How the IRS matches names and what can go wrong 

Your check cashing policy versus your account opening procedures 
Who Should Attend?
This webinar is designed for new accounts, branch managers, member service representatives, BSA coordinators and officers, training, personal bankers, financial service representatives, deposit operations and all frontline personnel.
Click Here for Continuing Education Credits (CEC) Info
This webinar is recommended for 1.25 CE Credit Hours. Each attendee will receive a Certificate of Attendance for self-reporting of CE Credits.
Click Here for Viewing Option Descriptions
LIVE WEBINAR:                                              
INCLUDES 7 DAYS OF ONDEMAND PLAYBACK!  With this option, you will participate in the webinar (via the internet) as it is being presented. You will login to the webinar on your PC to view the PowerPoint presentation, and you have the option of using your PC speakers or a telephone for the audio. You can type and send your questions to the instructor. Many companies are now running their PC through an LCD projector allowing many employees to participate at the same time.  And don't worry if you miss the webinar, you can still view it for up to seven days after it takes place!
SIX MONTH ONDEMAND VIDEO:
With this option, you will receive an e-mail that contains a link to the PowerPoint slides (to download, print, and copy) as well as a link to the media player where you will view and hear the entire webinar just as it was delivered, featuring the full-color PowerPoint presentation with audio. You can pause, fast-forward and rewind as needed, which makes it an effective training tool. The weblink will be available to you (and anyone else in the company) for up to six months and can be accessed 24/7 as many times as you wish. Delivered via e-mail the day after the webinar takes place.
CD-ROM VIDEO:
If you do not have internet access or want to make the webinar part of your training library, the CD-ROM Recording is a great option for viewing a webinar. You can pause, fast-forward and rewind as needed, which makes it an effective training tool.  With this option, you will receive a download of the PowerPoint slides and a CD-ROM Recording (featuring PowerPoint presentation with audio) of the webinar via regular mail. Mailed 7 to 10 days after the webinar takes place.
IN-HOUSE:                                                        
Webinars can be scheduled and offered exclusively for your company.  They can even be customized to best fit your needs.  To find out more, please complete the in-house request form found in the Schedule and Registration Information section below.