Live attendance to this webinar will be available for the first 1,000 registrants. If you are not able to attend the live session due to the 1,000 attendee cap, you will be able to view the recording, which will become available shortly after the Live session concludes.
In this webinar, 17th Surgeon General of the United States, Dr. Richard Carmona will answer burning questions financial institutions are seeking answers to.
Dr. Carmona will address the current state of COVID-19 and role the financial services industry plays in preventing further outbreak. During these uncertain times, your teams are most likely facing their own fears and anxiety. Dr. Carmona will discuss practical ways of how financial leaders can combat the fear and anxiety of if/when employees encounter a positive case of COVID-19.
We are all hopeful for the day when financial institutions can re-open their doors and lobbies to their customers. Dr. Carmona will also discuss how financial professionals can prepare for when the pandemic lifts. He'€™ll also cover the possible long-term social and physical affect this virus will have on our communities.
Covered Topics
Current state of COVID-19 and an overview of what the financial service industry needs to know
How the financial services industry plays a vital role in flattening the curve
Ways financial professionals can combat fear and anxiety within their staff
Practical ways financial leaders can prepare for when their lobbies reopen to customers
Possible long-term social and physical affect COVID-19 will have on our communities
Who Should Attend?
Executives, Senior Management, Retail Leaders, Lenders, Operations Leaders, Information Security Officers, IT Officers, Risk Officers, Senior Management, Board Members
Continuing Education (CE) Credits
This webinar is recommended for 2.5 CE Credit Hours. Each attendee will receive a Certificate of Attendance for self-reporting of CE Credits.
View Delivery Options
Related Topics
Instructor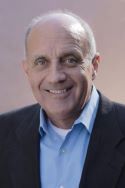 Born to a poor immigrant family in New York City, Richard Carmona experienced homelessness, hunger, and health disparities during his youth. The experiences greatly sensitized him to the relationships... read more.