The Call Report is constantly changing, producing confusion and many questions. Extensive changes took place over the course of the past few years and there are more on the horizon. Loan information on the Call Report provides critical credit information for regulators, especially in today's environment. Examiners are reviewing call report schedules in much more detail than in the past.
This webinar will help you learn the classification priority for reporting loan information correctly and will provide detailed information related on correctly reporting:
Loan classifications by Call Code
Unused commitments
Derivatives originating from mortgages held for sale
Insider loans
Troubled debt restructurings
The impact upon implementation of ASU 2016-13 Current and Expected Credit Losses (CECL)
Reporting purchase credit impaired loans vs credit deteriorated loans under ASU 2016-13
Ms. Dopjera will be available to answer future Call Report questions by email. All questions should be routed to questions@3princ.com. Annual training is highly recommended by regulators. The FFIEC 041 & 051 forms will be used and discussed in the presentation.
Covered Topics
RC-C Loan Classifications
RC-C Memoranda on Restructured Loans
RC-K, Loan Quarter to Date Averages
RC-L, Unused Commitments, Letters of Credit, Derivatives
RC-M, Insider Loans
RC-N, Past Due, Non-accrual Loans, TDRs
RI-B, Charge-Offs, Recoveries and Changes in the ALLL/PCL
RI-C Disaggregated Data on the ALLL
RI-E Adjustments to the ALLL/PCL
Who Should Attend?
This review of the loan schedules will benefit anyone responsible for loan accounting, lending operations to include loan officers, loan assistants, and any loan operations personnel responsible for coding loans. This training will supplement annual comprehensive Call Report training recommended by bank regulators.
Continuing Education (CE) Credits
This webinar is recommended for 2.5 CE Credit Hours. Each attendee will receive a Certificate of Attendance for self-reporting of CE Credits.
View Delivery Options
Related Topics
Instructor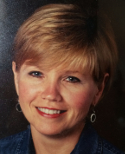 Ms. Dopjera, a Certified Public Accountant, has 38 years of experience focused on accounting and regulatory reporting for financial institutions. During the first 18 years of her career, Ms. Dopjera h... read more.