WEBINAR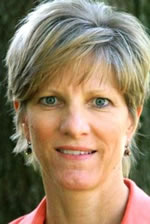 Call Report – Lending Schedules for Banks Webinar
CFT Credits: 0.25
Loan information on the Call Report provides critical credit information for regulators, especially in today's environment. Examiners are reviewing call report schedules in much more detail than in the past. The rules for schedule RC-C dictate how loans are to be reported on all loan schedules, including the income statement, charge-offs and recoveries, averages, and past dues and non-accruals
Webinar Description and Audience
Loan information on the Call Report provides critical credit information for regulators, especially in today's environment. Examiners are reviewing call report schedules in much more detail than in the past. The rules for schedule RC-C dictate how loans are to be reported on all loan schedules, including the income statement, charge-offs and recoveries, averages, and past dues and non-accruals. This webinar will help you learn the classification priority for reporting loan information correctly and will provide detailed information on correctly reporting unused commitments, interest rate lock commitments, and insider loans.
Covered Topics:
RC-C, Loan Classification
RC-C Memoranda
RC-K, Loan Quarter to Date Averages
RC-L, Unused Commitments, Letters of Credit, Interest Rate Locks
RC-M, Insider Loans
RC-N, Past Due and Non-accrual Loans
RI 1a, Interest & Fee Income on Loans
RI-B, Charge-Offs and Recoveries
Who Should Attend?
This review of the loan schedules will benefit anyone in the lending area, including loan officers, loan assistants, and any loan operations personnel responsible for coding loans. It will supplement annual comprehensive Call Report training recommended by bank regulators.
Continuing Education (CE) Credits
This webinar is recommended for 2.5 CE Credit Hours. Each attendee will receive a Certificate of Attendance for self-reporting of CE Credits.
Webinar Viewing Options
LIVE WEBINAR:
INCLUDES SEVEN DAYS OF ONDEMAND PLAYBACK! With this option, you will participate in the webinar (via the internet) as it is being presented. You will login to the webinar on your PC to view the PowerPoint presentation, and you have the option of using your PC speakers or a telephone for the audio. Participants can type and send their questions to the instructor. Many companies are now running their PC through an LCD projector allowing many employees to participate in the same room.
SIX MONTH ONDEMAND VIDEO RECORDING:
With this option, you will receive an e-mail that contains a link to the PowerPoint slides (to download, print, and copy) as well as a link to the media player where you will view and hear the entire webinar just as it was delivered, featuring the full-color PowerPoint presentation with audio. You can pause, fast-forward and rewind as needed, which makes it an effective training tool. The weblink will be available to you (and anyone else in the company) for up to six months and can be accessed 24/7 as many times as you wish. Delivered via e-mail the day after the webinar takes place.
CD-ROM VIDEO RECORDING:
If you do not have internet access or want to make the webinar part of your training library, the CD-ROM Recording is a great option for viewing a webinar. You can pause, fast-forward and rewind as needed, which makes it an effective training tool. With this option, you will receive a download of the PowerPoint slides and a CD-ROM Recording (featuring PowerPoint presentation with audio) of the webinar via regular mail. Mailed 7 to 10 days after the webinar takes place.