Denying access to a checking account because the individual is of a particular race could be an unfair practice even in those instances where ECOA may not apply.
The CFPB will examine for discrimination in all consumer finance markets, including credit, servicing, collections, consumer reporting, payments, remittances, and deposits.
What does that mean to you? Do we discriminate in the deposit area? Let's run our that audit and see what we do that could be unfair!
What You Will Learn
Who Should Attend
Compliance Officers, Deposit Operations, Branch Administration, BSA Officers, Management, Risk Management and everyone who opens and closes accounts
Continuing Education (CE) Credits
This webinar is recommended for 2.5 CE Credit Hours. Each attendee will receive a Certificate of Attendance for self-reporting of CE Credits.
View Delivery Options
Related Topics
Instructor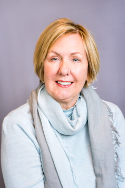 Deborah Crawford is the President of Gettechnical Inc., a Virginia based training company. She specializes in the deposit side of the financial institution and is an instructor on IRAs, BSA, Deposit R... read more.