COURSE
Analyzing Financial Statements Workshop
CFT Credits: 0.00
This one-day program is designed to assist lenders and other credit professionals who want to better understand the information that is contained in accountant-prepared financial statements.
During this program, participants will learn how to analyze financial statements and utilize them as the basis for determining the creditworthiness of potential borrowers and the financial health of existing loan customers.
Sample Topics:  A sampling of topics include the following:
Differences between the various types of financial statements
The importance of understanding the quality of a business' assets
Distinguishing between a business' different liabilities. Which are more worrisome than others?
The components of Net Worth
The importance and limitations of standard financial ratios
The Profit and Loss Statement and its relationship to Cashflow
The importance of the Operating Cycle and its Cashflow implications
Audience:  Credit Analysts, Loan Officers, Branch Managers, and Loan Committee Members
Analyzing Financial Statements Workshop (Part 2)
Credits:  0.50
This advanced one-day program will provide lenders and other credit professionals with advanced training in the use of financial statements.
Particular attention will be paid to the ways in which balance sheets and profit and loss statements interact with one another and how the Cashflow statement can be a useful tool in understanding the strengths and weaknesses of businesses.
Sample Topics: A sampling of topics include the following:
•The Cashflow Statement/ What it tells you about a business
•Notes to Financial Statements: A Useful Analysis Tool
•Measuring and Analyzing Cash Flow
•The role of cash drivers
•Permanent Working Capital: How to Calculate It
•The importance of understanding the quality of a business' assets
•The Profit and Loss Statement and its relationship to Cashflow
•The importance of the Operating Cycle and its Cashflow implications
Audience: Credit Analysts, Loan Officers, Branch Managers and Loan Committee Members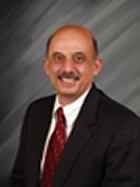 Instructor:  Vincent DiCara