FinCEN issued a Notice of Proposed Rulemaking to give the public an opportunity to review and comment on the proposed rule to implement the CTA's beneficial ownership information (BOI) reporting provisions. The proposed rule would significantly enhance the ability to protect the U.S. financial system from illicit use, and provide essential information to law enforcement and others help prevent corrupt actors, terrorists, and proliferators from hiding money or other property in the United States. Requiring entities to submit beneficial ownership information to FinCEN and providing timely access to this information to law enforcement, financial institutions, and other authorized users is intended to help combat corruption, money laundering, terrorist financing, tax fraud, and other illicit activity.
During this webinar look at the proposed rule line-by-line and its key elements. We will cover the changes this may require in your policies, procedures and processes when it finalizes.
Comments due by February 7, 2022
Covered Topics:
Line-by-Line look at the proposed regulation
Key elements
Definitions
What is a reporting company?
Who are beneficial owners?
Who is the company applicant?
Requirements for companies
Next steps
Who Should Attend?
Compliance, BSA, Deposit Operations, New Accounts, Personal Bankers, Loan Officers, Branch Staff and Training.
Continuing Education (CE) Credits
This webinar is recommended for 2.5 CE Credit Hours. Each attendee will receive a Certificate of Attendance for self-reporting of CE Credits.
View Delivery Options
Related Topics
Instructor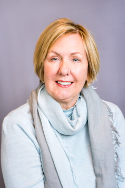 Deborah Crawford is the President of Gettechnical Inc., a Virginia based training company. She specializes in the deposit side of the financial institution and is an instructor on IRAs, BSA, Deposit R... read more.