Managers & Supervisors- It's time to get in shape through the MANAGEMENT SPRING TRAINING PROGAM
Major league baseball's spring training is coming and all players…rookies through seasoned veterans… are getting together to hone the fundamental skills of the game.
Just like those professionals, all managers and supervisors need to learn or reinforce the most important fundamentals of management to be effective leaders within your bank or credit union.
Management Spring Training is a highly interactive program, designed for employees with responsibility for managing staff at any level. The program will offer "rookies" and "vets" the essential tools needed to hit home runs back on the job!
At the end of Spring Training, participants will:
• have a better understanding of their own fundamental management skill strengths and development needs
• gain knowledge to improve the most critical management skills
• have a game plan to address the needs of a challenging employees.
Topics on deck include:
• Characteristics and Behaviors of Effective Supervisors/Managers
• Communication and Motivation
• Understanding and Managing Change
• Time Management and Delegation
• Using Feedback to Coach Employees
• Promoting Teamwork
Spring training can be customized for your team Contact us for details.
Your Spring Training "Coach" – Cindy Rowan
Spring Training only comes once a year – don't miss out on this great opportunity to catch the fever!
Related Topics
Instructor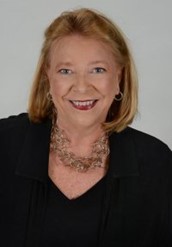 Financial Leaders Institute Academic Program Director President, Performance Management Solutions Cindy is a seasoned professional with an extensive background in banking; having successfully served ... read more.