The New Jersey Bankers Association (NJBankers), in partnership with the Center for Financial Training (CFT), launched the NJBankers Leadership Academy in April 2016.  CFT is proud to be part of this new initiative with NJBankers and to date the results of programming have been exceptional.
Both NJBankers and CFT have long recognized the need for education and training in leadership and talent management.  The NJBankers Leadership Academy is a comprehensive program of training programs which provides these tools for all levels of bankers to succeed in the financial services industry.
The initial NJBankers Leadership Academy programs have included the following:
Success through Effective Practices of Supervision (STEPS)
Success through Effective Management (STEM)
These are each 3 full programs days (one month apart) designed to cultivate and advance the careers of individuals seeking success in supervision and management.  Topics include: management fundamentals, coaching, time management, and delegation, as well as planning and conducting performance evaluations.  STEPS and STEM began on April 21 & 22 and will conclude on June 20 & 21, 2016.  The location of these programs is New Jersey Bankers Association office in Cranford, NJ.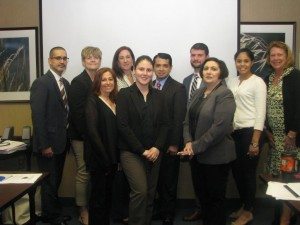 The Emerging Leaders Program
A nine month program designed to enhance the organization, performance, and leadership skills of highly motivated managers who have the potential to become future leaders in the financial services industry.  The program's content is designed to develop emerging leaders in the areas of leading change, maximizing team development, talent development/performance management, communication effectiveness, strategic banking, and individual development planning.
Emerging Leaders will begin in the Fall, date to be announced soon, and will be held at New Jersey Bankers Association office in Cranford, NJ.
Women's Leadership in the 21st Century: A Communication Boot Camp
This is a one-day intensive, practical, highly interactive workshop that focuses candidly and analytically on the communication challenges facing women in banking today.  The Women's Leadership workshop was held May 20, 2016 at the Crowne Plaza Monroe in Monroe Township, NJ.

The NJBankers Leadership Academy faculty comprises of highly experienced and expert individuals including:
Cynthia S. Rowan, Ph.D.

Dr. Rowan is a seasoned professional with an extensive background in banking; having successfully served in a variety of positions within the retail, lending, and credit areas as well as an officer in the areas of human resources, training, and employee development.  She has served as President of her own company, Performance Management Solutions, since 1992 and has an extensive consulting and teaching career.  She has designed the content of both the STEPS and STEM programs as well as the Emerging Leaders program.  Dr. Rowan has served as a senior training and development consultant/instructor to CFT for more than 20 years.  Cindy also serves as an adjunct professor in the Human Resource Management graduate program at the College of St. Elizabeth, and has spoken at both local and national conferences in her areas of expertise.
Susan Mach, Ph.D.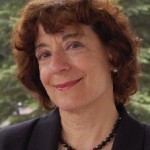 Dr. Mach is a communication trainer, coach, and strategist who works with a broad array of clients, ranging from executive leadership teams to customer service teams.  She is the owner of Mach Creative Services and been a senior training and development consultant/instructor for CFT for the past six years.  In addition to CFT, Susan's clients include the NJ Bankers Association, the New York Society of Security Analysts, the NY Department of Transportation, the New York Municipal Credit Union, Portfolio Evaluations, Inc. and the NY Department of Housing.  She is also a part-time professor at NYU Stern, Rutgers business School and the CUNY Baruch/Mt. Sinai Healthcare M.B.A. program.  Susan has developed the Women's Leadership Boot Camp as well as a portion of the Emerging Leaders curriculum.
Albert Giobbie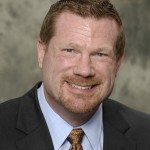 Mr. Giobbie has 30 years' experience in the banking industry and is currently a Senior Vice President and Regional Manager, Retail Banking with The Provident Bank, Iselin NJ.  Al heads up the Monmouth and Ocean County branches of Provident with primary responsibility in leading and mentoring his team of managers and staff (65 in total) in all aspects of a banker's life:  sales and relationship building, leadership development, coaching, staff development, operations and compliance.  Al has a bachelor's degree in finance from Pace University in New York and is a graduate of America's Community Bankers National School of Banking.  He has been recognized for his engaging, approaching management style and his level of deep commitment to his team and community.
Connie Whitman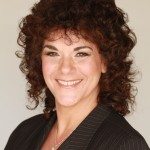 Connie Whitman has more than 32 years of sales, management, training and coaching experience in the banking, financial services and insurance industries. She has held various sales and management positions within the wealth management, trust services, private client group, retail and commercial banking areas. She is widely recognized for her ability to create practical training and sales management solutions that have consistently generated increased sales and revenues for her clients.
Ms. Whitman holds an MBA from Monmouth University and a BA in Business Administration from Rutgers University; and is the President and CEO of her consulting firm, Whitman & Associates, LLC for over 16 years.  "Architect of Change," on webtalkradio.net; and a live show "Ignite Your Change" on BBM Global Network and TuneIn Radio.  Connie has been the keynote speaker for various Leadership Summit events throughout the North East.  She holds professional licenses and registrations with the State of New Jersey's Department of Banking & Insurance and the NASD.
NOTE:  Both the STEPS and STEM programs, as well as the one-day Women's Leadership in the 21st Century Communication Boot Camp may be held in-house upon demand by contacting Cris Goncalves, Manager of Education, NJBankers at 908.272.8500 ext. 630.  These programs may be customized to suit each institution's need.