Instructor – Jennie Sobecki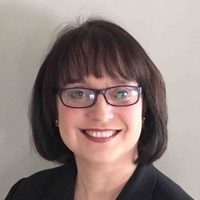 Jennie Sobecki is Co-Owner and CEO of Focused Results, a sales and marketing strategy, consulting, and training firm concentrating on results-driven process consulting and training experience in community banks and other financial institutions. An expert in designing and implementing sales efforts and processes, she designs solutions to drive top line growth through better utilization and training of existing sales forces, including sales management.
Jennie is a graduate of Indiana University and has a certificate in consulting services from Ball State University. Prior to joining Focused Results, she was Director of Sales and Marketing for a $3 billion bank holding company, Sales Manager for a high-performing mid-level Indianapolis bank, and Director of Corporate Training for a large Midwest insurance company. A charismatic speaker and consultant, Jennie consults with numerous financial service organizations on revenue, sales, sales leadership, and organizational performance.
Total Course Results: ( 16 )