Instructor – Ross Blake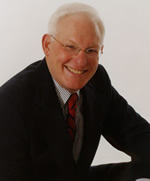 Ross Blake is a senior level trainer with 25 years of experience in designing and delivering training in conflict resolution, team building, performance feedback, meeting facilitation, and other communication skills.
His clients include several Fortune 500 companies as well as banks, manufacturing, service, military, and educational institutions. It's important to Ross that his participants learn skills so they can make positive changes in their banks and credit unions. He has spoken at industry conferences, including ABA, and before other business and training groups.
He is the author of How to Give Employees Performance Feedback & Resolve Resistance, and is a graduate of Ohio University.
Total Course Results: ( 2 )