Instructor – Preston Afrank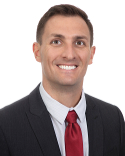 Preston Afrank, Vice President, has more than 10 years of experience managing complex financial strategies. Prior to joining Haberfeld, Preston worked in the banking industry and served on a number of asset liability management committees. Preston uses his expertise and in-depth knowledge to help financial institution executives implement targeted strategies to grow core deposits, fee income and enhance overall profitability. Preston holds an MBA from the University of Nebraska.
Sorry, there are no courses or events available based on your search.