Instructor – Kelly Riddle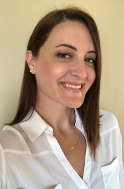 Kelly Riddle is a finance professional with experience in corporate finance, accounting, investment banking, and whole loan trading. Kelly is a Co-founder and Principal at Premier Consumer Capital LLC where she works with banks and other investors to structure whole loan transactions.
Before leaving to start Premier Consumer Capital, Kelly worked for Barclays Capital in its investment banking division as Vice President in the Financial Sponsors Group. Kelly started her career as a tax accountant at International Lease Finance Corporation, an aircraft leasing firm, where she gained experience in corporate governance and financial reporting.
Kelly and the other principals at Premier Consumer Capital have closed over $5 billion in whole loan trades. We have completed transactions involving over 350 different financial entities including banks, savings and loans, credit unions, finance companies, asset management firms, insurance companies, and investment banks.
Kelly holds a Bachelor's Degree in Finance and Business Honors from California State University Northridge and a Master's in Business Administration from UCLA Anderson School of Management.
Total Course Results: ( 4 )