Instructor – Vin DiCara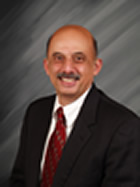 Vincent DiCara is currently the owner of DiCara Training and Consulting LLC which he established in January of 2013. Formerly, he was the co-owner and founder of Development Finance Training and Consulting, Inc. (DFTC) which he established in 2003. Mr. DiCara has been involved in evaluating the credit needs of businesses for thirty years as a business advocate, lender, credit analyst and trainer. Since 1995, Mr. DiCara has developed and conducted a wide variety of training programs for individuals who work in the financial services industry sector. His training clients include organizations in the credit union, banking, economic development, and community development fields. Mr. DiCara's training programs have become known for their ability to foster an informal and participatory environment in which students are empowered to learn.
Mr. DiCara is a graduate of Bowdoin College in Brunswick, Maine and received a Masters Degree in Public Administration from the University of Maine. A native of Boston, Massachusetts, he has been a resident of the State of Maine for the last thirty-eight years.
Total Course Results: ( 1 )
| | | | | | | |
| --- | --- | --- | --- | --- | --- | --- |
| Business Credit Analysis School | 08/01/2023 | 1:00pm | School | Live Streaming | Vin DiCara | $895.00 |