Instructor – David P. McGuinn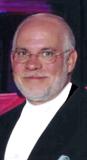 David P. McGuinn, president of Safe Deposit Specialists, speaks nationwide for numerous financial associations. He is a former Senior Vice President and Cashier with over 50 years of financial experience and is often referred to nationwide as the safe deposit GURU. As a consultant he has trained over 350,000 safe deposit personnel since 1969 in programs offered in all 50 states. Dave is past president of the American Institute of Banking and the American, Texas and Houston Safe Deposit Associations. He has written numerous financial articles and has been interviewed by The New York Times, Wall Street Journal, Readers Digest, Money Magazine, New York Magazine, Fortune Magazine, Washington Post, Associated Press, AARP, Bottom Line Financial, National Public Radio (NPR), British Broadcasting Corp. (BBC), Inside Edition, Crime Watch, Court TV, CUNA, FDIC, CNN, FOX, CBS, ABC, NBC Nightly News and many other financial publications regarding current safe deposit issues. He was also a featured speaker for the American Bankers Association, Independent Community Bankers of America and National Association of Federal Credit Unions and over 100 other nationwide financial associations. McGuinn has created numerous training videos, DVDs, policy and procedure manuals and many other unique safe deposit regulatory and compliance products. His safe deposit resources are often considered the accepted standard for the financial industry.
Sorry, there are no courses or events available based on your search.