Instructor – Charlie Kelly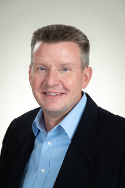 Charlie Kelly is a Partner at Remedy Consulting. Remedy advises Banks and Credit Unions on Systems Selections and Contract Negotiation, Vendor Management, Mergers and Acquisitions and Technology Strategy. Charlie hosts a thought leadership podcast for bank executives called BankTalk.
Prior to Remedy, he served as the Vice President of Product Pricing and Contracts at Fiserv, where he was responsible for negotiating client contracts setting product and pricing strategy. Charlie also has over 10 years of experience managing operational teams in banking and mortgage.
Charlie has a bachelor's degree in Marketing from the University of Wisconsin, and an MBA from Marquette University. He serves as a regular speaker at bank and credit union industry events and is published in trade publications.
Total Course Results: ( 6 )