Instructor – Heather Legge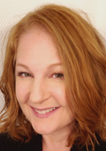 Heather Legge is a senior training specialist for InterAction training. Heather is also a certified executive coach, founder of Envision Success Inc, and author of Lead With Moxie.
Since starting her consulting career in 2006, Heather has worked with hundreds of leaders in all sizes of organization (including First National Bank, Salvation Army, Mass Mutual, Metro FCU, Cresa, Wells Fargo, CSG, State Farm, Keller Williams, Fidelity, Farmers Insurance, YMCS, Centris FCU, WIFS)
Previously, she earned her master's in business administration and spent over 15 years in multiple industries transforming organizational performance through business analysis, project management, training and employee development.
Heather is also a recovering perfectionist, data nerd, occasional runner, red wine lover, and scuba diver. She lives in Omaha, NE with her husband, Doug, and their "fur baby", Jetta, a female black lab. She enjoys food, fitness, wine, and travel, and especially when they all happen together!
Total Course Results: ( 8 )