Instructor – Jeffrey Johnson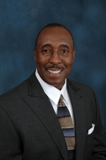 Jeffery W. Johnson started his career with SunTrust Bank in Atlanta as a Management Trainee and progressed to Vice President and Senior Lender of SouthTrust Bank and Senior Vice President and Commercial Banking Division Manager for Citizens Trust Bank of Atlanta.
Most of his career has been spent in Credit Administration, Lending, Business Development, Loan Review, Management and Training & Development. He has managed loan portfolios representing a cross section of loan types including: Large Corporate, High Net Worth Individual, Middle Market Companies, Small Business, Real Estate and Non-Profit Organizations.
Mr. Johnson is now a training professional in the financial industry by leading various seminars covering important topics relating to issues in financial institutions. He teaches actively for fifteen state banking associations in the United States, Risk Management Association (RMA) and individual financial institutions nationwide. He co-authored a training course entitled "Lending to Service and Other Professional Organizations" for RMA in 2001.
Mr. Johnson earned a B.A. Degree in Accounting from Morehouse College in Atlanta; a MBA in Finance from John Carroll University in University Heights, Ohio; Banking diploma from Prochnow School of Banking at the University of Wisconsin and a Graduate Certificate in Bank Management from the Wharton School of Business at the University of Pennsylvania.
Total Course Results: ( 16 )