Instructor – Cynthia Dopjera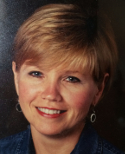 Ms. Dopjera, a Certified Public Accountant, has 38 years of experience focused on accounting and regulatory reporting for financial institutions. During the first 18 years of her career, Ms. Dopjera held various positions with responsibility across all operational areas, to include accounting, internal audit, Call Report preparation and review while working for community as well as regional banks.
In 2000, Ms. Dopjera joined the public accounting firm of Harper & Pearson Company, P.C., where she served as Practice Leader for the Firm's financial institutions practice covering community and regional institutions. The Firm's services included financial statement audit, accounting, tax preparation and filing, internal control audit, Call Report audit, loan and asset quality review, and design and implementation of internal controls over financial reporting frameworks for institutions regulated under FDICIA and Sarbanes-Oxley. In 2018, Ms. Dopjera retired from Harper & Pearson Company, and currently provides accounting, consulting, and training services to financial institutions.
Total Course Results: ( 16 )