Instructor – Jamin Carlisle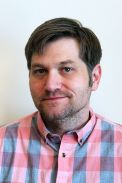 Jamin Carlisle has 15 years of experience in banking and credit union compliance as well as the Credit Union Compliance Expert (CUCE) and BSA Compliance Specialist (BSACS) certifications. His primary areas of expertise include BSA/AML, vendor management, disaster recovery, and staff training. In addition to in-house credit union compliance experience, he has served on planning committees for fraud awareness and elder abuse conferences and given presentations to local community colleges, high schools, and community groups. Jamin has developed and provided compliance and BSA training for groups as large as 350 people.
Prior to beginning his career in compliance, Jamin completed his BA and MA at The University of Tennessee Knoxville and worked as a graduate lecturer.
Total Course Results: ( 2 )