Instructor – Patti Joyner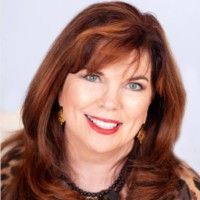 Patti Joyner (formerly Blenden) founded Financial Solutions in 1990 to provide community financial institutions solutions for the ever-increasing need for cost-effective regulatory risk management. The company provides in-house training, litigation support, and compliance policy and procedure development.
Patti's ability to transform complex requirements into simple, practical solutions is bound by a deep conviction that "excellence is not optional," translating into effective answers for community bankers. She has a thorough understanding of the regulatory environment and can integrate, streamline and balance conflicting priorities without compromising compliance or performance.
Ms. Joyner is a frequent presenter for the American Bankers Association where she serves as a faculty member of its prestigious Stonier Graduate School of Banking and National and Intermediate Compliance Schools. She develops and delivers many briefing/webcast series on loan and deposit regulations, audit and review techniques, and many other compliance subjects. It was Patti's privilege to be named ABA's annual Distinguished Service Award winner for 2018 in recognition of her contribution to the banking industry across our country.
Patti works extensively with many state and regional banking associations, serving as a featured speaker and trainer for various State and Federal regulatory agencies and law enforcement agencies. She is a published compliance resource and served as the Executive Editor of Compliance Action, a national monthly newsletter. Patti as served in various Editor capacities from July 2015 to December 2018.
Patti has a B.S. degree in Accounting from Louisiana Tech University, over 37 years of banking experience and earned her Certified Public Accountant (CPA) certificate in Louisiana in 1984. She is a Certified Regulatory Compliance Manager (CRCM).
Patti is a frequent presenter at the CFT Federal Compliance School.
Total Course Results: ( 3 )