Instructor – Cynthia Rowan Ed.D.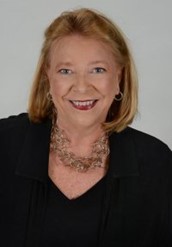 Financial Leaders Institute Academic Program Director
President, Performance Management Solutions
Cindy is a seasoned professional with an extensive background in banking; having successfully served in a variety of positions within the retail, lending, and credit areas as well as an officer in the areas of human resources, training, and employee development. Since 1992, Rowan has served as president of her own consulting firm, Performance Management Solutions. During her consulting career, she has helped a variety of financial service institutions improve their profitability by designing and implementing training initiatives in the areas of leadership, management, talent development, performance management, and coaching culture development.
Linkedin Twitter Globe
Cindy designed and developed the Emerging Leaders Program offered through NJBankers and served as its Academic Program Director from 2016-2020. In addition to her consulting and training practice, Dr. Rowan serves as an adjunct professor; instructing graduate-level courses in Human Resource Training & Development, Organizational Behavior, and Organizational Development. An active member of the American Society for Training & Development (now ATD), Cindy has made numerous presentations at local, national, and international conferences on such topics as leadership development, mentoring talent development, and training.
Cindy is a two time international, best-selling author and she has received numerous honors for her work. She is a certified instructor for some of the nation's leading firms dedicated to training, assessment, and professional development. She holds a professional certification in Career Planning & Development from the University of Michigan's Graduate School of Business Administration and a doctoral degree from Seton Hall University's College of Education and Human Services in Leadership, Administration, and Policy.
Cindy serves as the Academic Program Director of Financial Leaders Institute (FLI) and shares her extensive expertise in the areas of personal leadership, organizational and talent development, and workplace culture.
Total Course Results: ( 8 )