Instructor – Gail Tilstra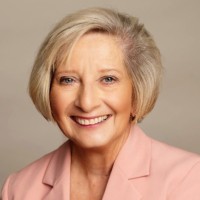 Gail is an accomplished human resources professional in the financial services industry. Throughout her expansive career, she has had responsibility and demonstrated success as a Senior Vice President for numerous aspects of human resources including: employment, employee relations, benefits and compensation administration, training, and affirmative action.
She has served as an instructor for the Center for Financial Training for a number of years and has shared her expertise with banking professionals in the areas of human resources management, supervisory/management skills, business communications, and change management. She serves as a volunteer instructor for Dress for Success and Renew Life, facilitating workshops that focus on resume development, interviewing skills, and change strategies. Similarly, she is an instructor for the Department of Workforce Development and Professional Education at Ocean County Community College (Toms River, NJ).
Throughout her career, Gail has been actively involved and served on committees through the New Jersey Bankers Association, American Bankers Association, and the Society for Human Resource Management. She presently serves as the President of her own human resource consulting firm, Strategic HR Partners. Her firm focuses on helping clients in the areas of effective hiring, onboarding, performance assessments, retention strategies, and leadership/management development.
Gail holds a BS degree in Business Administration from Fairleigh Dickinson University and numerous professional certifications within her field. She was named as a TWIN (Tribute to Women & Industry) Honoree which pays tribute to women who have excelled in their fields and made significant contributions in their industry in executive, managerial, and professional roles.
Total Course Results: ( 5 )