Instructor – George Connors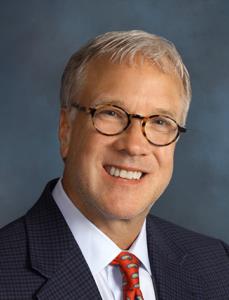 Mr. Connors most recently served as EVP and Division Head of the Virginia and Washington D.C. commercial markets for Sandy Spring Bank. Prior to this position, Mr. Connors was a founding director and served as President and Chief Credit Officer of WashingtonFirst Bank, a wholly owned subsidiary of WashingtonFirst Bankshares, Inc. Under Mr. Connors' leadership, the loan portfolio grew to $1.8 billion in the 14 year history from its start with a lending limit growing from $1.6 million at inception to $40 million in its 14 year history. The loan quality was held to a high standard with NPA's consistently kept well under 1%, including during the times of acquisitions of other banks.
Mr. Connors serves as Chairman of United Cerebral Palsy of Washington D.C. and Northern Virginia (serving on Board since 2002). He is currently a member of the faculty of the National Commercial Lending School under the Center for Financial Training (faculty member since 2001), where he also serves on the Board (since 2004). He is active in his community serving as the Treasurer of The Falls Church Anglican as well as the Treasurer of 6565 Arlington Boulevard, LLC, the real estate entity that manages the Church, a 144,000 SF office building and a 560 parking space garage (since 2013). He was active in the scouting community in Arlington, VA serving as Pack Master and Life to Eagle Coordinator for Pack 641 and Troop 106, respectively.
Since 2016, Mr. Connors has served as a US Trustee to the Anglican Relief and Development Fund, an organization that raises funds and develops sustainable projects in disaster stricken regions of the world; and Treasurer for Washington First Youth Foundation. More recently, he was appointed to the Virginia Bankers Association as a member of the Lending Executives Committee and to the Board of Advisors for Junior Tennis Championship Center in College Park, MD.
Mr. Connors graduated from Centre College with a BS in Economics and holds an MBA from George Mason University.
Total Course Results: ( 1 )
| | | | | | | | |
| --- | --- | --- | --- | --- | --- | --- | --- |
| Commercial Lending School | 10/10/2023 | 1:00pm | 10/31/2023 | School | Live Streaming | George Connors and Jeff Smith | $1,095.00 |