If you've ever Googled yourself, you know there's plenty of information publicly available about each person via the Internet at all times. It's next to impossible not to leave a digital trail OR delete yourself from the Internet these days. The same can be said for your business. What information about your organization, employees, customers, vendors, and software is available via internet search tools? And even worse yet, how can cyber attackers leverage this information to build a specific, target attack against your organization or customers?
Open Source Intelligence (OSINT) is a common method hackers use to perform reconnaissance and create detailed, specific attack scenarios based on your organization. Odds are, a few searches or free tools can dig up more business information that you might initially think is readily available. The more tailored a cybercriminal can make their attack, the better chances they have at compromising your business.
What You'll Learn
Who Should Attend
Board Members, Executive Team, and Managers responsible for Information Security. Both board members and information security professionals will benefit from this session. Board and Senior Executives will receive a basic review of Cybersecurity and a strong Information Security Program, plus questions to ask of management. Members of the management team will benefit from a better understanding of what the board needs to know, how to communicate it, and tips in creating a strong culture.
Continuing Education (CE) Credits
This webinar is recommended for 2.5 CE Credit Hours. Each attendee will receive a Certificate of Attendance for self-reporting of CE Credits.
View Delivery Options
Related Topics
Instructor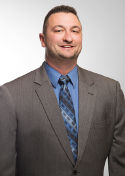 Cody Delzer, CISA, CDPSE, is a SVP Information Security Consultant for SBS CyberSecurity, LLC of Madison, SD who has a Bachelor of Science Degree in Computer and Network Security from Dakota State Uni... read more.