COURSE
Writing Effective E-Mails Workshop
CFT Credits: 0.00
Today we are inundated with more email than we can wade through. It's not a time-management problem—it's an information-management problem! Learn how to manage the "info-glut" and write email people will actually read and respond to in a timely manner.
What You Can Expect To Learn:
• Learn techniques to ensure that your reader reads your entire email.
• Write with the tone that will get the reaction you want.
• Practice techniques that will strengthen your Subject Lines.
• Organize the content of your message—write clearly and concisely.
• Learn to match your writing style with your reader's reading style.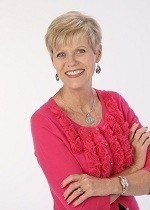 Instructor:  Nancy Cleve