WEBINAR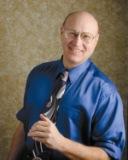 Working Remotely-Prepare for the New Normal Webinar
CFT Credits: 0.25
After the COVID-19 seclusions, will "the workplace return to normal?"
Webinar Description and Intended Audience
After the COVID-19 seclusions, will "the workplace return to normal?" In some ways, probably not! During the last few months approximately 45% of employees worked from home at least part of the time. Employers who traditionally resisted work from home, were forced to implement, even require it. People got used to it. Like it.
Based on their experience, some employers may decide in the coming months and years to shift more work to be home-based. At what savings? What cost? What liability? Post pandemic, many more employees will demand to be able to work from home; many employers may resist. Depending on how long the health risk remains, older workers and employees with pre-existing conditions may have no choice but to seek an accommodation to work from home. Some studies show that working from home increases productivity by 13%. Some employers have found this not so, and experienced problems and increased liability with home work.
The ADA has been a battleground over work-from-home for years. Employees demand it as a reasonable accommodation. Employers claim it is an undue hardship, as not all work can be done from home. Who will win? The pandemic may have made it more difficult to claim that working from home is not reasonable. What will both the employee and the employer have to prove?
Several others laws must be addressed for work-from-home arrangements. The Fair Labor Standards Act – wage and hours tracking. The FMLA. Privacy and security of information, productivity and quality control. Does Workers Comp cover injury in one's own home? Even dress codes for remote appearances. And much more. Please join Bob Gregg, attorney at law, as he explains the pros and cons and regulatory requirements associated with work from home arrangements which Human Resources and Managers will be forced to deal with as they bring their employees back to work.
Covered Topics
The work-from-home movement – Pros and Cons
Getting Remote Work Right – the legal framework
Fair Labor Standards Act – wage and hour responsibilities and damages
The FMLA effects
Electronic Security – equipment; control, access, ownership, internet connection and others
OSHA and Workers Comp – Can OSHA now inspect your own home? (Do your children pose a Federal Safety or Security Hazard?)
The ADA – How do you determine whether home-work is a "reasonable accommodation?" What do you need to do now to have a basis to defend a denial?
Who Should Attend?
Human Resources Managers, Safety & Security & IT personnel, Branch Managers, Executives, Supervisors.
Webinar Viewing Options
LIVE WEBINAR:
INCLUDES 7 DAYS OF UNLIMITED ONDEMAND PLAYBACK! With this option, you will participate in the webinar live, via the internet. You will login to the webinar on your PC to view the PowerPoint presentation, and you have the option of using your PC speakers or a telephone for the audio. You can type and send your questions to the instructor. Many companies are now running their PC through an LCD projector allowing many employees to participate at the same time. And don't worry if you miss the webinar, you can still view it for up to seven days after it takes place!
SIX MONTH ONDEMAND VIDEO:
With this option, you will receive an e-mail that contains a link to the PowerPoint slides (to download, print, and copy) as well as a link to the media player where you will view and hear the entire webinar just as it was delivered, featuring the full-color PowerPoint presentation with audio. You can pause, fast-forward and rewind as needed, which makes it a very effective training tool. The OnDemand Video will be available to you (and anyone else in the company) for six months and can be accessed 24/7 as many times as you wish. Delivered via e-mail the day after the webinar takes place.
CD-ROM VIDEO:
If you do not have internet access or want to make the webinar part of your training library, the CD-ROM Recording is a great option for viewing a webinar. You can pause, fast-forward and rewind as needed, which makes it an effective training tool. With this option, you will receive a download of any applicable handouts and a CD-ROM (featuring the full-color PowerPoint presentation with audio) via regular mail. Mailed 7 to 10 days after the webinar takes place.
IN-HOUSE:
Webinars can be scheduled and offered exclusively for your company. They can even be customized to best fit your needs. To find out more, please complete the in-house request form found in the Schedule and Registration Information section below.
Continuing Education (CE) Credits
This webinar is recommended for 2.5 CE Credit Hours. Each attendee will receive a Certificate of Attendance for self-reporting of CE Credits.