It is no secret that a Business Continuity Plan (BCP) is an important document to have in your arsenal, especially when responding to events, such as natural disasters or cyber attacks, that may interrupt or halt business operations. As with other critical areas of Information Security, to build a valuable BCP, you need to start with a risk assessment. In the case of BCP, that risk assessment is called a Business Impact Analysis (BIA).
A good BIA helps you to make important recovery decisions, specifically which business processes should you restore first (and in what order), and what is needed to restore those business processes. So how do you build such a valuable BIA?
What You Will Learn
Regulatory Requirements of BCP and BIA
Components of a valuable BIA

Impacts
Timeframes
Dependencies

Creating a Recovery Priority Rating for Business Processes
Using your BIA to drive your BCP
Who Should Attend?
Information Security Officer, IT Manager, Risk Officer, Internal Auditor, CIO, and Executives looking to better understand cybersecurity risks.
Continuing Education (CE) Credits
This webinar is recommended for 2.5 CE Credit Hours. Each attendee will receive a Certificate of Attendance for self-reporting of CE Credits.
View Delivery Options
Related Topics
Instructor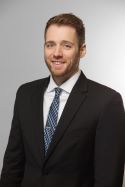 Cole Ponto is an Information Security Consultant with SBS Cybersecurity Institute. He is a Certified Banking Business Continuity Planner (CBBCP) Instructor, received his Bachelor of Science in Compute... read more.