What is hemp? What is marijuana? What are the rules on either one? How are banks moving money and handling transactions for both.
During this marijuana update we will look at where we are today in the marijuana-related business world.
What You'll Learn
View Delivery Options
Instructor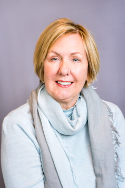 Deborah Crawford is the President of Gettechnical Inc., a Virginia based training company. She specializes in the deposit side of the financial institution and is an instructor on IRAs, BSA, Deposit R... read more.