This enlightening, engaging, and highly interactive program is designed for any employee interested in becoming a better leader. This program is offered LIVE via ZOOM.
Program Overview:
The foundation of effective leadership lies in understanding self, understanding others and realizing the impact of personal behavior on the people around you. The DISC Assessment® has unlocked the door to productive communication and relationships for over 20 million people, worldwide.  The DISC Model provides nonjudgmental language for exploring behavioral styles across 4 primary dimensions. Using the DISC Profile tool, participants will be introduced to a guiding framework for understanding the behaviors of others and how to best utilize these relevant differences in the workplace.
Prior to the program, you will take the electronic DISC assessment and get your personalized report. Based on your responses, you will learn about your leadership style preference and how to use your style in interacting more effectively with others.
This program is designed for you to:
Discover your behavioral preferences for interacting with others
Learn how to adapt to other styles effectively
Improve communication skills
Foster teamwork
Productively handle conflict
Create an action plan for unlocking your leadership potential!
Registration:  Registration is per-participant
What our students are saying when asked:  What aspects of the programs seemed the MOST beneficial to you?    
I had never participated in DISC and it was amazing how accurate it is. It was beneficial to understand my style along with the others not only to understand how I need to adapt to other styles when needed but also how to interact with coworkers who have a different core style.
Everything!    
Related Topics
Instructor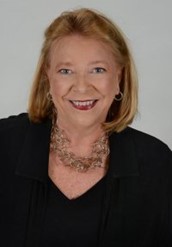 Financial Leaders Institute Academic Program Director President, Performance Management Solutions Cindy is a seasoned professional with an extensive background in banking; having successfully served ... read more.