Discover the Power of Coaching: A Must-Have Skill for Leaders and Managers!
Coaching is a critical skill for all leaders and managers!  This highly interactive, two session program via Zoom (one session online and the 2nd is a coaching session one on one with the instructor at a mutual day and time following) is designed to help you develop the skills and behaviors needed to coach employees for maximum performance and make your coaching efforts stick!  The program is also formatted to address your specific coaching needs and situations.
Date:  November 28, 2023
Time:  1:00-4:00pm EST
Through this program you will:
Gain knowledge in identifying coaching opportunities and develop coaching plans to address desired outcomes;
Learn what skills are necessary to be an effective coach;
Know how to conduct an effective coaching session with employees for maximizing productivity and growth.                 
Topics to Be Covered
 Handling challenging situations; including proven strategies to address undesirable "attitudes"
 Leveraging communication and feedback skills for effective coaching
 Defining & discussing clear expectations and outcomes
 Exploring difference styles of coaching based on employee needs
 Constructing Development Plans as a Coaching Roadmap
 Creating effective ways to follow up and insure accountability
Registration:  Registration is per-participant
Audience:  Supervisors/Managers who coach other employees
Related Topics
Instructor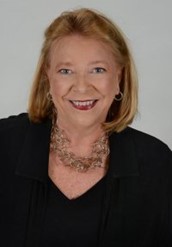 Financial Leaders Institute Academic Program Director President, Performance Management Solutions Cindy is a seasoned professional with an extensive background in banking; having successfully served ... read more.