Course Description and Audience:
After successfully completing this Teller Operations training course, you will be able to:  describe the expectations of your role as a teller; respond effectively to difficult customer situations; understand the cross-selling opportunities provided by daily transactions; distinguish between genuine and counterfeit currency; avoid balancing errors; conduct proper procedures during a robbery, fire or other emergency; explain the Currency Transaction Report; describe endorsement types and their individual features; and utilize negotiability and security measures to prevent check fraud.
Topics include:
The Teller's Role
Customer Service
Financial Products and Services
Checks
Endorsements
Account Ownership
Coins and Paper Currency
Balancing Daily Transactions
Emergency Situations
Diplomas and Certificates Applicable to the Teller Operations course:
eBook access included in tuition
Related Topics
Instructor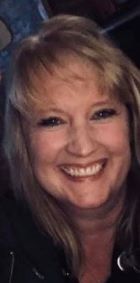 Marta started her banking career in 1990 as a teller and worked her way up to Employment Officer, in charge of bank-wide training and hiring. In 1994 Marta began volunteering for her local Center for... read more.